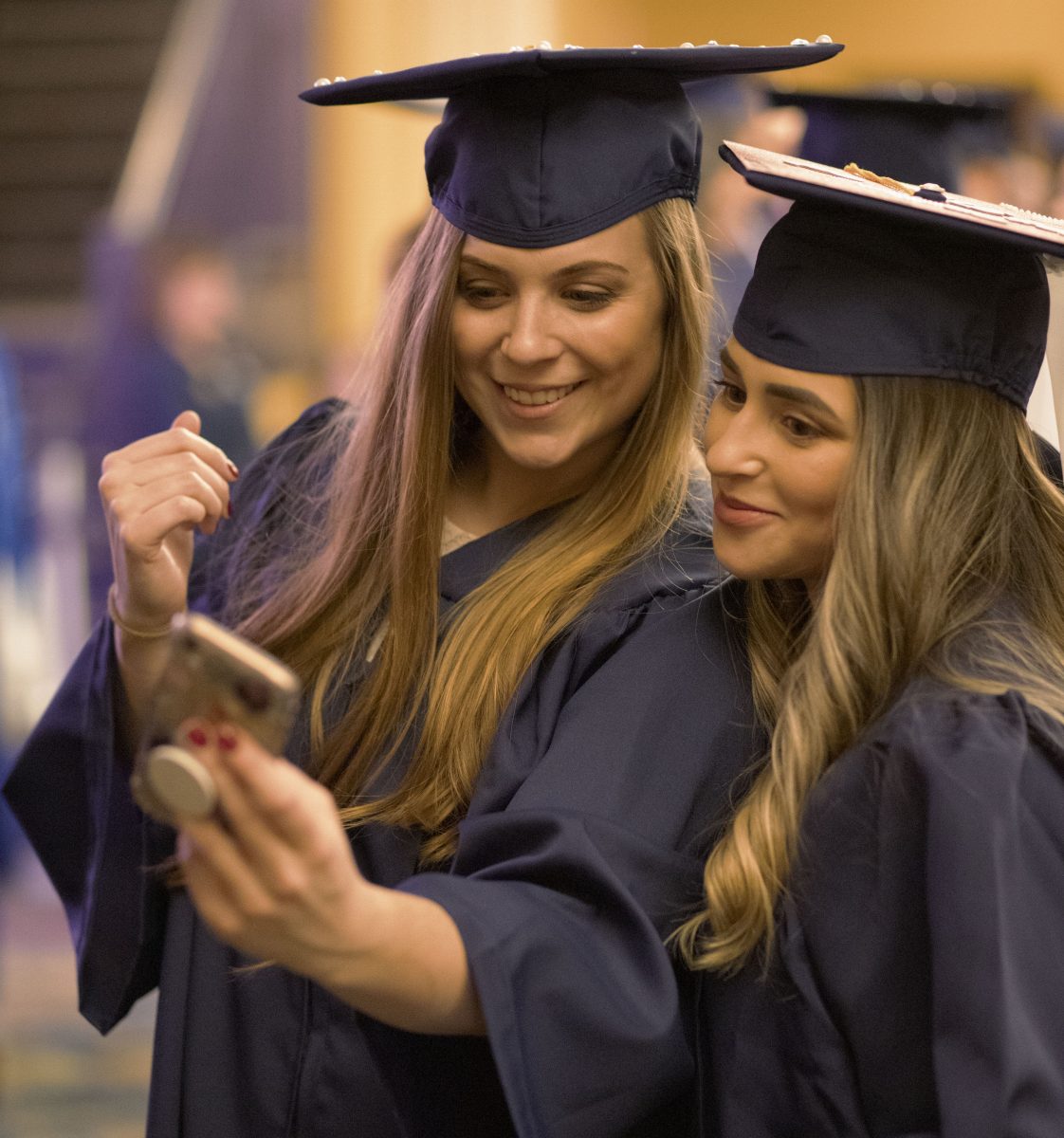 The 2022 application for the Accelerated Second Degree CEIN/BS Program will be available in NursingCAS beginning on Nov. 15, 2020. Admissions will be rolling from Feb. 1 to June 15, 2021. 
Applications are submitted via NursingCAS, the centralized application service for nursing. Visit the Programs List page to add the University of Connecticut and complete the steps to fill out your application. Instructions and support are available to applicants. Start your application several months before a deadline date to allow time for references and transcripts to be submitted.
Please keep in mind, an applicant who is accepted into the CEIN/BS program can only defer admission one time. 
Application Deadlines
Complete your application for the 2022 program, which runs from January to December, in Nursing CAS by June 15.
Applications that are complete and verified in the CAS system are reviewed on a rolling basis by the CEIN/BS Admissions Committee. Verification by Nursing CAS typically takes 2-3 weeks.
An official transcript showing degree conferral is required before the application can be reviewed by the faculty committee. Holding a bachelor's degree is required before applying to a second degree program
Applicants are responsible for checking in the Nursing CAS system that all transcripts and references have been received.
After verification by Nursing CAS, admissions decisions will be made by the CEIN/BS Admissions Committee within approximately 6 weeks.
Applicants can submit an application at any time with up to two missing prerequisite classes as long as Proof of Enrollment for the missing classes is uploaded into the Nursing CAS application.
If an applicant has not completed prerequisite classes by June 15 and has more than two missing prerequisite classes, Proof of Enrollment for all missing prerequisite classes is required.
Cost
NursingCAS charges a $55 fee

to use the service to apply to the CEIN program. Also, the School of Nursing will require a separate, additional application fee of $75 that needs to be processed before your application can be reviewed.

Please click here to pay your $75 CEIN/BS application fee online.
Due to the ongoing pandemic, fees for the CEIN Program's Spring 2021 and Summer 2021 semesters will remain at $12,150 each, not including uniforms, equipment, transportation, university fees, and books. Information about the Fall 2021 semester fee will be posted when it is available. For more information, please visit the Bursar's Office website.
A non-refundable deposit of $1,000 is due upon acceptance into the CEIN program. This deposit will be applied to the first semester's payment. This Nursing Program Deposit Instructions document explains how to pay your $1,000 Nursing Program Deposit.
Supporting Documents
Note: After requesting transcripts and reference letters be sent to NursingCAS, you must check to make sure they were properly posted to your application. Missing documents will delay your application.
Official transcripts from all high school or later college-level institutions of higher learning showing evidence of prior degrees, and other courses completed must be sent directly to NursingCAS for processing. Request transcripts to be mailed from the issuing institution's registrar's office to NursingCAS at the following address:

NursingCAS Transcript Processing
PO Box 9201
Watertown, MA 02471

Electronic transcripts sent via Parchment or Credential Solutions only are also acceptable. See more transcript instructions.

NursingCAS will automatically reject applications that do not contain all required transcripts.

Current curriculum vitae/resume – upload via the Program Materials section under the Documents tab.
A social security number is required to matriculate students in the CEIN/BS program.
Three letters of reference that address your background, perseverance, potential for academic success, potential as a nurse, and ability to successfully work independently and in groups. Request references to be electronically submitted on your behalf by visiting the Program Materials section and navigating to the References tab. No personal references will be accepted.
TOEFL scores, if applicable. You can use the code #B506 to have official TOEFL scores sent to NursingCAS. We also accept the Duolingo English Test, which must be taken within two years prior to application. We require at least a score of 115. Scores must be sent directly to Heather Spottiswoode. These scores need to be submitted before your application can be reviewed.
If you have any outstanding prerequisite course grades when applying, upload proof of course enrollment with your CAS application, and update with the official transcript when the course is completed. All outstanding prerequisites must be completed before the start of the program.