One-year Accelerated Degree Program
Registered nursing is among the top occupations for job growth through 2026, and UConn's one-year accelerated Certificate Entry Into Nursing (CEIN) program will take you from bachelor's to RN in just three semesters.
94%
Success Rate
The percent of UConn 2022 CEIN graduates pass their NCLEX exam on the first try.
Overview
UConn CEIN is the most affordable, full-time, 12-month program serving Connecticut, with the added benefit of hands-on learning experience at the state's flagship, research-intensive university. Available at four, convenient UConn campuses – Avery Point, Stamford, Storrs, and Waterbury – our program is designed for individuals who hold a bachelor's degree and are interested in pursuing a career in the rewarding field of nursing.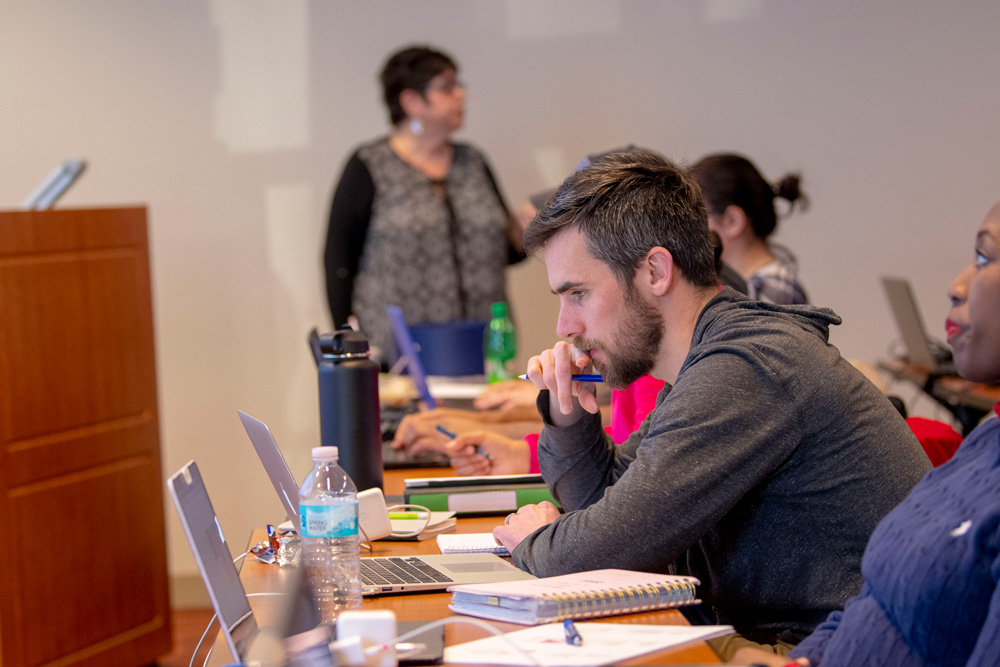 Discover what it takes to provide quality care in a changing health care
environment, all while learning among the best at a Top 25 nationally ranked public university. Since 2003, more than 1,700 graduates have benefitted from UConn CEIN's outstanding faculty mentoring relationships, inpatient and outpatient clinical work with our more than 20 community-based partners, and our excellent NCLEX pass rates and track record of strong post-program employment.
To learn more about what CEIN can do for you, contact us today, or attend one of our information sessions.